Our Practice
Neurology is a medical specialty dealing with disorders of the nervous system. Neurology Specialists of Charleston offers general neurology services with an emphasis on migraines, epilepsy, neuropathy and movement disorders.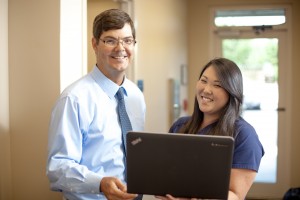 Many neurological disorders do not have a definite cause but with a prescribed treatment regimen, Neurologists are able to treat patients with medication, physical and/or occupational therapists, specialty collaboration and follow-up.
At Neurology Specialists of Charleston, our board certified doctors are leaders in the field of neurology and treat a variety of conditions including:
Back/Neck injuries
Headaches and/or migraines
Post-Concussion
Epilepsy
Vision changes
Stroke
General neurology
Syncope
Restless Leg Syndrome
Memory disorders and/or altered mental status
Neuromuscular diseases
Neuropathy
Muscle pain and/or muscle weakness
Tremors and/or twitches
It is the goal of Neurology Specialists of Charleston to provide the highest level of quality care to our patients in a safe, compassionate environment.  Interested in any of the treatments listed above?  Request your appointment today! 
**After hours contact: Neurology Specialists of Charleston is an outpatient specialty practice that does not follow after hours "call" – any messages left on our voicemail during the evenings or weekend will be returned the next business day.  Please utilize your local ER or call 911 with any medical emergencies.